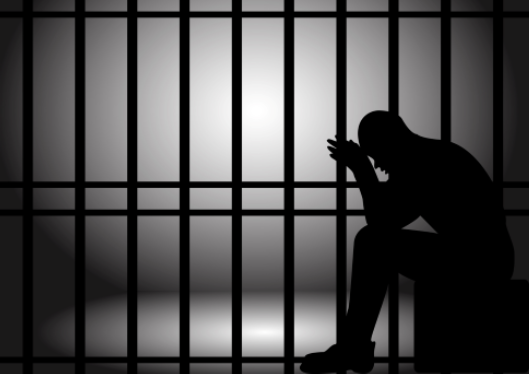 January 12, 19, and 26: Prison Wisdom, Rev. Trinity Whitley
Joseph was imprisoned in Egypt, Jeremiah was held captive based on lies, Paul wrote many letters from jail. Even in captivity, they kept the faith. Over the next three weeks, as we look at some of these stories of captivity, we will also engage with letters written from prison by Martin Luther King, Jr., Dietrich Bonhoeffer, and Nelson Mandela. Through the words of scripture and modern followers of Christ, what encouragement can we find to keep the faith in the mist of struggles? What challenges might we hear to come to the aid of those who are oppressed?
January 12: Joseph's Story, Genesis 39:6b-23
January 19: Jeremiah's Story, Jeremiah 37:11-21
January 26: Paul's Story, Acts 16:16-34
---

Sermon Series: Standing on the Promises: What Has God Promised Us?
As we mach toward the season of Lent we will look at several scriptures that capture some of the promises of God. God has made many promises to us, more than we can examine in just one month. This month we will look at four promises that God has made to us all, and we will examine how our lives would be changed if we could just trust in those promises.
February 2: Promise of the Cost of Discipleship, Luke 18:18-30, Brad Clayton. We sometimes think of our faith as a path to happiness, a path to abundance, a ticket to God's good favor. Yet God did not promise that life would be easy for those who believe. Jesus Christ often told His disciples that following Christ would require sacrifice. Discipleship requires us to give, and it may even require us to face hardship. To follow Jesus Christ in a culture that follows its own path means we will swim against the stream. But that hardship is evidence that we are following God's will and not our own.
February 9: Promise of Grace (and Forgiveness), Colossians 3:12-15, Brad Clayton. There are so many times in life that we do the wrong thing. At times we want to hide those wrong things from the world, whether we lose our temper, or whether we treat someone with disrespect, or whether we ignore the needs of someone who is hurting. Maybe you have even thought, "No one could forgive me." But God promises again and again that through Jesus Christ we have grace. Through Jesus Christ was are forgiven. Our lives would be better if we could just trust in that promise and offer that forgiveness to others.
February 16: Promise of New Life, John 3:16-17, Brad Clayton
Christ promises us New Life, both eternal life in heaven and a new life even now that should reflect that life everlasting. We often think of that promise as conditional, based on our ability to have perfect faith, or our ability to live life according to God's will. But this promise is ultimately based on something far more powerful: God's unending love.
February 23: Promise of the Holy Spirit, John 14:18-31, Trinity Whitley. The trails and tribulations of our life can also leave us worn out and feeling alone. It is easy to look at the problems of the world and the problems of our life and feel despair. We may even wonder if Jesus hears our prayers, or is available to help us. But Jesus Christ promised the disciples (and us) that we would never be orphaned. We would never be alone because the Holy Spirit is always with us.