Sermon Series: Better Together
August 18-September 29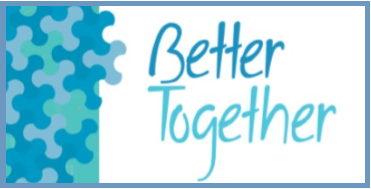 The Presbyterian Church places a huge emphasis on community. We are called to be one church, united in Christ. As Christians, God calls us to live, to serve to worship, and fulfill our calling not just as individuals, but together as the Body of Christ. This sermon series will focus on all the ways we are called to live as disciples together.
September 15: Worship Together, 1 Chronicles 16:23-31, Peter Pursino
Worship is central to our faith. It orients us and gives us a clear picture of our relationship with God. It is one of the few times in our week when we take the focus off of ourselves. As Presbyterians, we believe communal worship is very valuable. Worshiping together not only strengthens our relationship with God, but it strengthens our relationship with each other as well.
September 22: Friends Together, John 15:12-15, Brad Clayton
Preschool Sunday
We sometimes think of discipleship as the spiritual disciplines of our faith. But if discipleship is our identity, then it should be the foundation for everything we do. In our workplaces, at school, at swim team practice, on vacation, everywhere we go, we are called to live as disciples. God calls us to live this life together, to be friends together out in the world, letting our faith guide our relationships. As disciples, our faith should nurture our relationships, when we have fun together, eat meals together, socialize together and live life together.
September 29: Serve Together, Ephesians 4:11-13, Brad Clayton
Mr. Rogers carried a sign around in his pocket that said, "Life is for Service." We are all called to sere God in some way, to give our time and energy and talents to serve the Kingdom of God. But this life of service is far more rich when we serve together. When we work at Manna together, when we feed the hungry together, when we serve other members of our church together, we find service to be a great act of joy. Through those relationships, our acts of service offer us more than we can ever give.